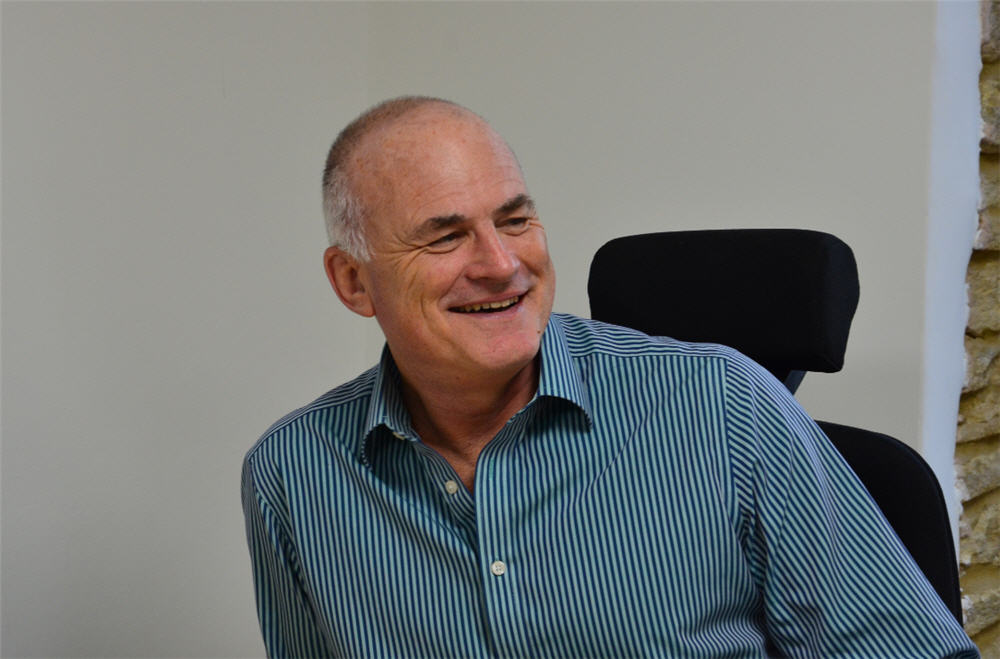 Having worked in the interiors industry since 1983, Andy set up Cubex Contracts in 1996.  Starting his career in a large national company, Welconstruct, and being a competitive type Andy worked hard to build his Midlands area up to be one of the most profitable in the company (Andy spent Christmas Eve 1983 delivering catalogues around Northampton listening to Only You by The Flying Pickets whilst everyone else was in the pub!)   Being such a large organisation, however, Andy saw the need for more regional hubs that could deliver a faster, more efficient service to customers so in 1996 he decided to go it alone!
Since then Cubex has gone from strength to strength (although we credit that success to the fabulous team he has recruited!) with Andy heading up Sales and design and working with Fran on the strategic development of the business. Andy brings a wealth of experience and integrity to the team…we have to say that, he's the boss!
Fran joined the Cubex team in 2010 and as our fearless Commercial Director, she concentrates on the development and strategic growth of the business, as well as overseeing the administration team and supporting Andy with sales.
Having a background in the sales and service industry Fran dislikes sloppy service delivery and bad communication. She simply won't tolerate it, and despite being a very busy lady she still has time to keep her eye on everyone (this basically means she bosses us all around!)
Fran is also the director responsible for Health and Safety and HR, and when she is not on site in her pink safety boots carrying out safety inspections, she can be found consulting with clients over ways to improve our service delivery.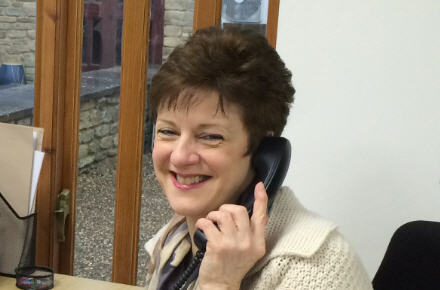 Jane joined Cubex Contracts in January 2016 as our office administrator and instantly dazzled everyone with her impressive range of stationery. With an extensive background in customer service management, we've been jolly lucky to snap Jane up and she acts as the first port of call for our customers during the project installation process, and managing the communication from the Project Team. Jane's communication and customer service ethos has certainly proved to be a great asset to Cubex, and to be honest, the Project's Team are all a little bit in awe of her! She was the natural choice to take on the role of Office Manager as her organisation skills leave us all breathless!
Sue joined the team to support Jane in her quest to keep everyone in line and the business running smoothly and efficiently! Sue had previously worked in the education sector so is well placed to keep a lively, young at heart Cubex Team under control! She exceeded everyone's expectations early on by being super-efficient and regularly bringing in an impressive stash of biscuits.
Mason joined Cubex as a Site Manager, quickly displayed his Project Manager prowess and was promoted. His impressive portfolio of construction qualifications were too numerous to fit onto his business card, and with a degree in Construction Management and SMSTS training under his belt to name but a few, Mason keeps his sites running like a well-oiled machine! . His desk is the only one tidier than Janes and his sites cleaner than most of our houses! Don't ask him to hum any Elvis tunes though….he doesn't know any of The King's music….all a little bit before his time!
Steven works with Andy in Design and Estimating (basically creating pretty pictures) and impresses us all with a) his great 3D images and b) his extensive knowledge on hair products and styling techniques. He and Andy are often found deep in conversation (chatting!) or staring intently at a CAD drawing, ensuring our customers get a premises design that absolutely meets their requirements in terms of function and style as well as conforming to all the necessary building regulations. Having previously worked in Chelsea Harbour we all think Steven is super trendy and his design work certainly reflects that – he's also possibly the most cheerful person any of us have ever worked with!
Richard is our gentleman Project Manager, being a bit of a cricket fan! He joined Cubex from having spent 17 years of his working career in washroom refurbishment. Richard decided there was more to life than toilet cubicles and that is was time to branch out and we are very pleased that he did! He is also a great believer in 'support your local team' and can often be found at Northampton Saints or Cobblers watching his favourite teams. Richard is an experienced draftsman and has passed the Site Managers Safety Training Scheme.
Vicky has agreed to be here on our page but only as a representative of the whole of "Team Sphere".  Vicky is also ex Armed Forces – Royal Navy but assures us she won't give Alan too hard a time!  She is a Graduate Member of IOSH and a Registered Member of the Association of Project Safety, with over 20 years experience in H&S, fifteen of those in Construction.  Vicky told us "Team Sphere are delighted to work with Cubex Contracts and have done so since 2013, ensuring their processes and procedures deliver not only a first class quality product to Clients but achieve the work safely and on time – no cutting corners!" Vicky tends to be our first point of contact at Sphere and we know we can approach them at any time, genuinely 24/7,  for realistic, practicable advice and assistance or even a cuppa and a jammy doughnut.
Andrea Attwood, from Attwood Associates joins us once a week to look after our book keeping and finance, and made a huge impact on her first day by bringing in homemade cakes (Alan ate most of them!) We all trip over ourselves to be the first to get her a cuppa when she comes in as she approves our expenses and pays our wages! With 14 year's years book keeping experience, our company finances are in safe hands and Andrea can be reached on accounts@cubexcontracts.com – what we all very much want to know, however, is, has she ever counted up the spots on her Dalmatian?