Design and build of a clean room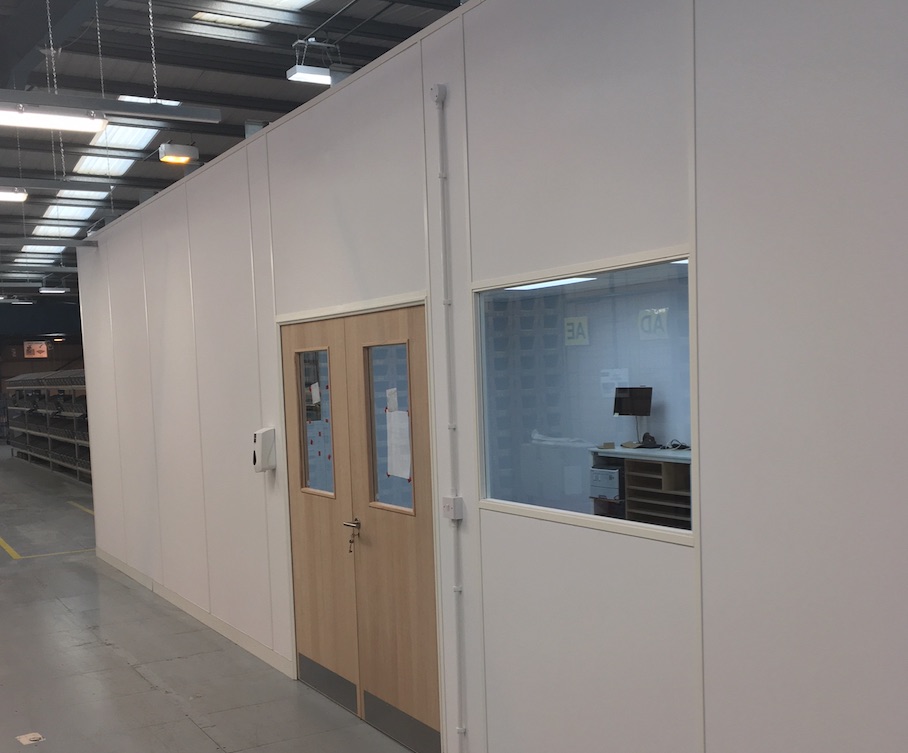 Client:
Synergy Retail Support Ltd
Project: installation of a clean room in warehouse facility
Included: Composite partitioning, suspended ceiling
Contractor Team: 2
Project Duration: 2 weeks
Date Completed: June 2019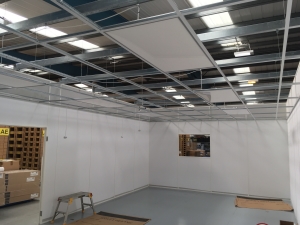 About the Project
Synergy Retail Support Ltd appointed Cubex Contracts to design and build a clean room for their Northampton warehouse facility. The client needed a dust free space to be created within a large warehouse that deals with the fulfillment and returns for mainly garments for their retail customers.
Cubex Contracts designed and built a 12 x 5m structure comprised of composite partitioning and a suspended ceiling. The new clean room created a dust free environment for the client's employees to pack male grooming product orders.
Client said
" Cubex designed and built a clean room for us in our warehouse facility in Northampton. I would highly recommend them; Fast, efficient and a great finished job. Thank you Kris and the team!"
Simon Morling
Health, Safety and Facilities Manager
Synergy Retail Support Ltd
Back to Project Portfolio >>