Our customer had utilised a Principle Designer for their purpose built new premises in Kettering.  Part of the area required workshops to build test rigging and machinery, and these workshops had been specified to be built with a Hording system. A Hording system is traditionally used as a temporary structure to segregate the public/pedestrians from a construction area or to temporarily segregate areas.  Whilst this product was fit for purpose, Cubex felt it was not robust enough to withstand heavy usage as a permanent feature of the building.
What did we recommend instead?
We recommended an alternative option to our customer – our Steel Partitioning system.  Whilst demountable and relocatable, the steel partitioning system is intended as a permanent structure and is, therefore, stronger and more durable and designed specifically for an industrial environment like workshops, manufacturing and laboratories. 
The product is also considerable more cost effect to supply and fit, and resilient to damage over a protracted period of time, as well as being better suited to hold heavy traffic door ways.
The final decision also saved our customer money
The customer agreed with our recommendation and asked us to supply steel partitioning instead. This decision saved the customer over 40% against the cost of the other alternative Hording system option.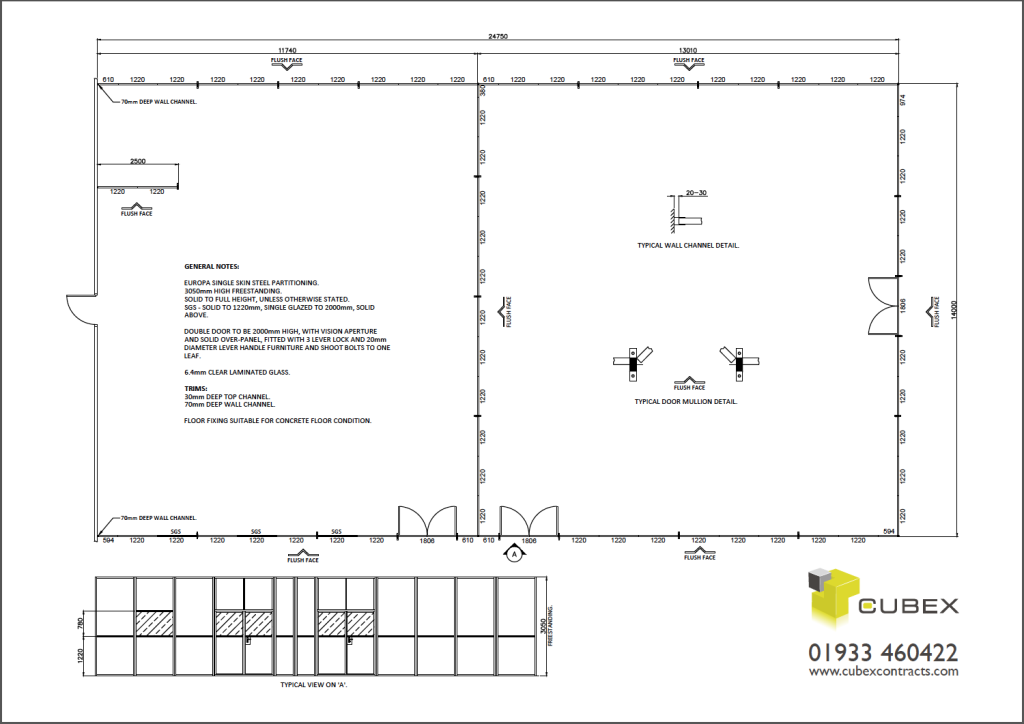 You can download a pdf of the Steel Partitioning Project Plan here for a closer look.
If you have new premises that need fitting out or an existing space that needs to be changed, get in touch with Cubex Contracts on 01933 460422. We are specialists in creating spaces that work for you and your business needs – and you never know we may just save you money too!