Having worked in the interiors industry since 1983, Andy set up Cubex Contracts in 1996.  Starting his career in a large national company, Welconstruct, and being a competitive type Andy worked hard to build his Midlands area up to be one of the most profitable in the company (Andy spent Christmas Eve 1983 delivering catalogues around Northampton listening to Only You by The Flying Pickets whilst everyone else was in the pub!)   Being such a large organisation, however, Andy saw the need for more regional hubs that could deliver a faster, more efficient service to customers so in 1996 he decided to go it alone!
Since then Cubex has gone from strength to strength (although we credit that success to the fabulous team he has recruited!) with Andy heading up Sales and design and working with Fran on the strategic development of the business. Andy brings a wealth of experience and integrity to the team…we have to say that, he's the boss!
Yvonne joined the team in June 2020 in the midst of the Covid 19 pandemic as our new General Manager.
She has extensive commercial awareness after having previously been a Director of a creative design and print company as well as being instrumental in several company start-ups and dabbling in property refurbishment. Yvonne's focus is on the continued expansion and development of Cubex, and her tenacious personality, along with a talent for sales and customer service, are proving valuable already. Valuing fairness and a strong belief in collaboration, Yvonne is all about looking for (and finding!) the right solution.
She's a qualified coastal day skipper and a fair-weather motorbike rider, however, those who know her well rarely trust her with sharp objects or naked flames!
Jane joined Cubex Contracts in January 2016 as our office administrator and instantly dazzled everyone with her impressive range of stationery. With an extensive background in customer service management, we've been jolly lucky to snap Jane up and she acts as the first port of call for our customers during the project installation process, and managing the communication from the Project Team. Jane's communication and customer service ethos has certainly proved to be a great asset to Cubex, and to be honest, the Project's Team are all a little bit in awe of her! She was the natural choice to take on the role of Office Manager as her organisation skills leave us all breathless!
Sue joined the team to support Jane in her quest to keep everyone in line and the business running smoothly and efficiently! Sue had previously worked in the education sector so is well placed to keep a lively, young at heart Cubex Team under control! She exceeded everyone's expectations early on by being super-efficient and regularly bringing in an impressive stash of biscuits.
Kris joined us having worked (pretty much since school) in high end Yacht refurbishment – we're talking the kind of Yachts we all dream about owning! Kris had both hands-on carpentry and supervisory experience and he has quickly adapted his sea legs to life on site. We've also noticed that he has a sense of humour similar to Andy's, which makes for double trouble and a laugh akin to Sid James…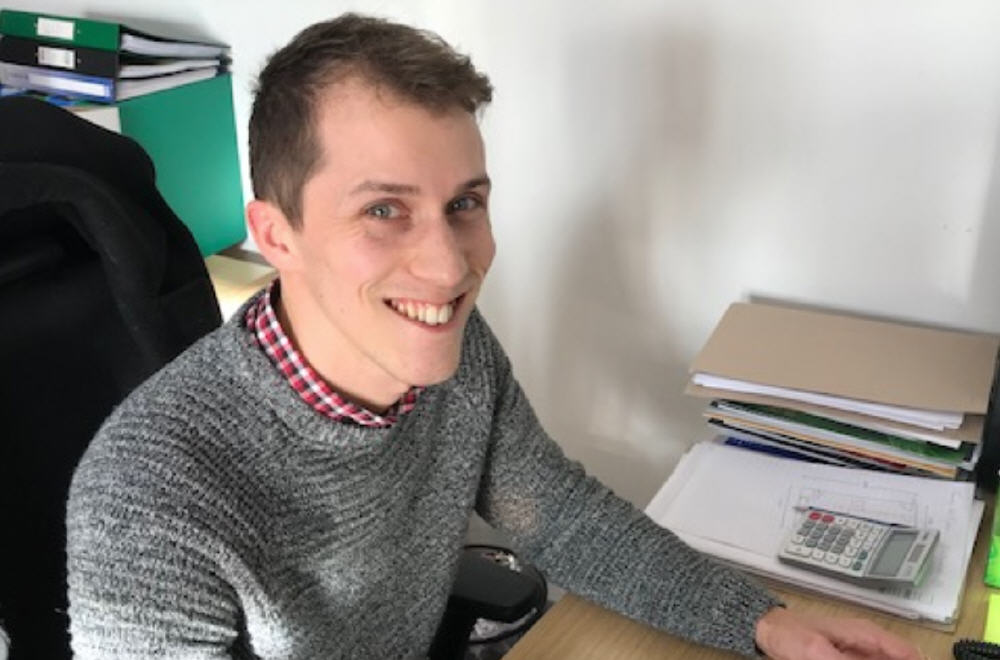 Matthew joined us as from the television industry…which we are all very impressed about…distinct lack of BAFTA's being proudly displayed on his desk though. Matt joined as a trainee and quickly elevated himself to his current position, impressing us all with his skill, willingness to learn, conversation about Cats and astonishing cookie stash.
Stephen Smith, Principle Consultant and Managing Director at Sphere Risk, Health and Safety Management has been working with Cubex since 2012. Steve's impressive list of H&S Qualifications and extensive experience have proved to be invaluable in offering advice to both Cubex and our Customers on Health and Safety issues relating to our projects. Acting as our competent person and providing us with a common sense approach, Steve and his team have been instrumental in helping Cubex acquire our SMAS, CHAS and Safe Contractor accreditations. His team regularly attend our sites to conduct inspections and training and everyone at Cubex does whatever Steve tells us to do, because he can be quite scary when he tells you off.
Andrea Attwood, from Attwood Associates joins us once a week to look after our book keeping and finance, and made a huge impact on her first day by bringing in homemade cakes (Alan ate most of them!) We all trip over ourselves to be the first to get her a cuppa when she comes in as she approves our expenses and pays our wages! With 14 year's years book keeping experience, our company finances are in safe hands and Andrea can be reached on accounts@cubexcontracts.com – what we all very much want to know, however, is, has she ever counted up the spots on her Dalmatian?