Design Packages
Revolutionise your project visuals with 2D and 3D design options including comprehensive walk-through videos
Power Up with Our Commercial Design Packages
Our 2D and 3D design renders provide significant benefits to commercial refurbishments.  Not only that, but the cost of your chosen design package will be deducted from the total cost of your project!
Our 2D renders, for example, offer a clear visual representation of the proposed design, allowing clients to understand the spatial layout, flow and overall aesthetics.  They are also particularly useful for initial concept development, space planning and presenting design ideas.
3D renders take things to the next level; By providing a realistic depiction of your future refurbished workspace including textures, materials, lighting and other detailed finishes, it becomes easier for clients to make informed decisions when they can experience their design virtually.
Both 2D and 3D renders contribute to effective communication, collaboration, cost savings and client satisfaction, making them indispensable tools for your commercial refurbishment.
To find out more or to get a quote for your next fit out and refurb project, contact Cubex today.  Or why not try our Project Estimator?  You can get a ballpark figure for your project to help you plan, prepare and budget!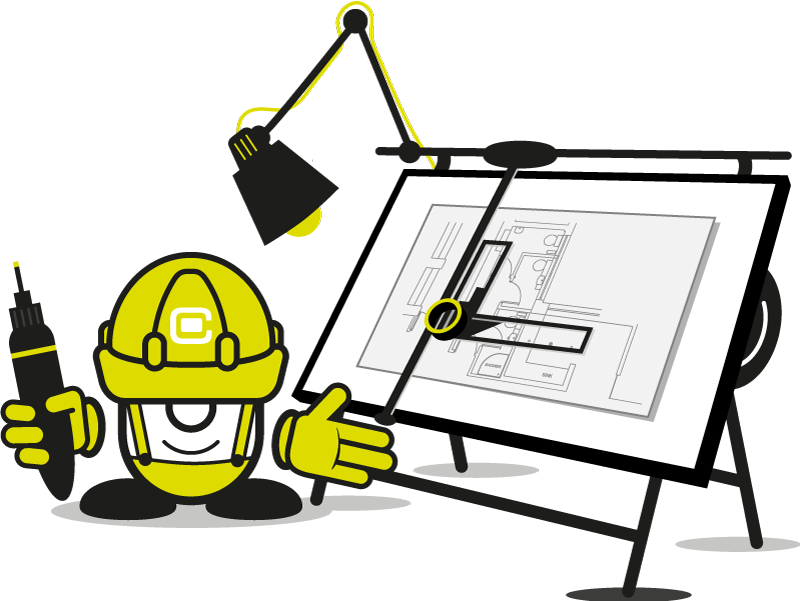 The Bronze Cubex Design Package
Accelerate project approvals with our Bronze Design Package – perfect for small office fit outs:
– Confirmation of your brief
– Survey of your premises
– 2D design creation
– Full quotation of your design
– One set of design/quotation amends
Take your architectural plans to new heights with Cubex Contracts!  Get in touch today to kickstart your workplace refurbishment and our creative team will get to work!
Bronze Design Package: £795.00*
The Silver Cubex Design Package
Partner with Cubex and introduce stunning realism to your future refurbishment project!  Not only does our Silver Design Package help you to envisage the future of your working environment, but it also includes:
Confirmation of your brief
Survey of your premises
Two options of 2D design proposals
One mood board
3D images for your chosen design
Full quotation for your chosen design
Up to two sets of design/quotation amends
It's not always easy to picture how your office, retail store or industrial warehouse will look and function after a refurbishment.  But our Silver Design Package can help you understand the end result before we even get started!
Silver Design Package: £1,260.00*
The Gold Cubex Design Package
Our Gold Design Package helps to streamline the design process, improve efficiency and contribute to the successful execution of your commercial refurb project.  Here's what's included:
– Confirmation of your brief
– Survey of your premises
– Two options of 2D design proposals
– One mood board
– 3D images of your chosen design
– 3D walk-through concept of your chosen design
– Full quotation for each design concept
– Sample selections
– Up to three sets of design/quotation amendments
Bring concepts to life by creating realistic visualisations of your future refurbishment.  With Cubex's Gold Design Package, not only can you see the end result before any physical work begins, but you can also make clear, concise and informed decisions about your overall design.
Gold Design Package: £1,920.00*
There's no one-size-fits-all when it comes to a commercial fit out and refurbishment.  That's why the cost will differ from one project to the next as no two workspaces are the same and customer requirements always differ too.
If you're interested in our commercial design and space planning services, why not try our Project Estimator to achieve a guide price for your next project? 
Or better yet, get in touch to arrange a site visit and we'll provide you with a precise quote to tick all of your space needs boxes.
It's also worth noting that many companies prefer to spread the cost of their workplace refurbishment project rather than take a hit on the upfront capital cost.
That's why we work with a specialist leasing company to give our customers the flexibility of options.
If you think you might be interested in a lease option, let us know and we can liaise with our chosen lease company at quotation stage.