Partner with Cubex.
Partner with a Principal Contractor.
What is a Principal Contractor?

Good question!  A Principal Contractor is responsible for the entire construction phase of a project. From the planning and co-ordination to the management and execution, a Principal Contractor is liable for it all… including all health, safety and welfare measures too.
Before we go any further, we need to make you aware of The Construction (Design & Management) Regulations (CDM 2015).  CDM 2015 came into force in April 2015 as regulations governing the way construction projects of all shapes and sizes are planned in the UK.  The Construction (Design & Management) Regulations state a Principal Contractor must be formally appointed to oversee all building and construction works encompassed within a commercial refurbishment project – this applies to new builds, demolitions, refurbs, extensions, conversions, repair and maintenance.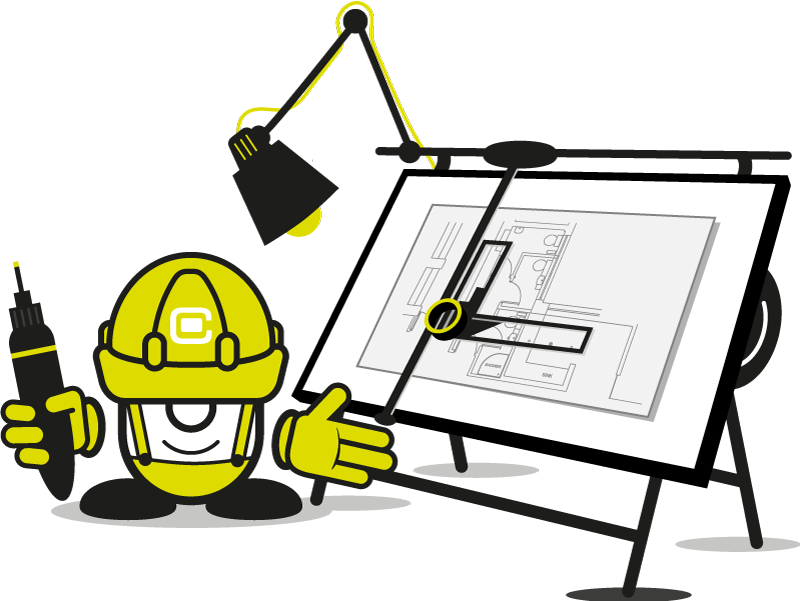 What if I don't want to appoint an external company to act as Principal Contractor?

Every commercial refurbishment project must have a Principal Contractor, and if you don't have one, then it's you!  It's not always common knowledge, but businesses need to confirm who will take liability of their workplace refurbishment including any health and safety issues that might occur.  Not all construction teams have the accreditations required to act as a Principal Contractor on behalf of their client therefore, if nobody is officially appointed, then this role (and all associated risks and liabilities) fall to you.
But whatever you do, don't underestimate the role of Principal Contractor.  While you wouldn't be blamed for initially thinking it's a project management position, you would be incredibly far from the truth! 
 
Roles of a Principal Contractor

Here's a snapshot of just some of the roles a Principal Contractor is solely responsible for:
Developing a phase plan encompassing a risk assessment of the entire site.
Contractor checks – does the team have the relevant qualifications and accreditations to legally (and successfully) execute the works within your project?
Risk assessments and method statements for all work undertaken.
Regularly monitoring, updating and filing the site safety documentation.
Site safety inductions for all contractors and
Distinguish welfare facilities for all workers.
You can see a full list of responsibilities here. 
It's definitely worth noting that if HSE were to visit your construction project and the CDM Regulations were not fully complied with, you (as the Principal Contractor) would be at fault. Your commercial works would grind to a halt for at least 21 days and your company would be hit with a pretty substantial fine.
If I manage the commercial project myself, I'll probably save a few pennies… right?

Errr… Not necessarily.   We cannot stress enough how different the roles and responsibilities of commercial refurbishment projects are to domestic work… legally speaking! 
In a domestic project, let's take a home kitchen fit out for example. The homeowner can manage the schedule of works and their team of contractors themselves with minimal questions asked!  For a commercial project however, while the business owner/manager can technically manage the entire project themselves as the Principal Contractor, more often than not the potential risks far outweigh any cost saving opportunity. 
The links below take you to the HSE.GOV.UK website and details the duties and legalities of a Principal Contractor – take a look:
Are you a Principal Contractor?
Principal Contractor: Roles and Responsibilities
Commercial Clients: Roles and Responsibilities
Although it can be tempting to manage the commercial project yourself, unless you are 110% confident in your abilities and understanding of the Principal Contractor role – and have the relevant insurance manager on your side – when you consider the delays in the schedule and potential fines if you were audited and seen falling short of the CDM 2015 regulations, then it is simply not worth it. 

So what's the solution?

Partner with Cubex, of course!  Cubex Contracts is audited annually and certified as competent by SMAS, CHAS and Safe Contractor to carry out the duties of Principal Contractor for our clients' offices, retail stores or industrial warehouses.  By handling the whole project and undertaking the role of Principal Contractor, we take away from you the dreaded liabilities and scary risks associated with a commercial project… and there's a fair few of them!
Plus, when you partner with us, you'll have a dedicated Project Manager to ensure your project is managed effectively and efficiently from start to finish, working to the agreed deadlines and budget.
We understand how important it is to know and trust the individuals you're working with; Thankfully, the Cubex team is small enough for you to know who's on the other end of the phone, but large enough to manage your commercial fit-out as Principal Contractor.
Our team of people are exceptionally talented and it's not uncommon for us to make design suggestions which help our clients save money, time or both! Just another reason you'll be glad you partnered with Cubex!
Undertaking a new workplace project is an incredibly exciting time, but it can also be very daunting. That said, with Cubex Contracts there's no need to fret as we're in it for the duration, helping you to plan, manage, monitor, co-ordinate and execute all associated work as your Principal Contractor.  That's got to be a weight of your mind, eh?
Click the tiles below to view our latest accreditations:
Have you tried our Project Estimator?

A handy guide on price expectations for your commercial fit out and refurbishment project
There's no one-size-fits-all when it comes to a commercial fit our and refurbishment.  That's why the cost will differ from one project to the next as no two workspaces are the same and customer requirements always differ too. 
Why not try our Project Estimator to better determine the cost of your bespoke project?  Or better yet, get in touch to arrange a site visit and we'll provide you with a precise quote that will tick all of your space needs boxes.
It's also worth noting that many companies prefer to spread the cost of their mezzanine rather than take a hit on the upfront capital cost. That's why we work with a specialist leasing company to give our customers the flexibility of options. If you think you might be interested in a lease option, let us know and we can liaise with our chosen lease company at quotation stage.