Commercial Partitioning
Maximise your workspace potential with commercial partitioning systems
Finding the right commercial partitioning system for your office
Cubex Contracts are an established and trusted business specialising in commercial fit out and refurbishment solutions including mezzanine floors, ceiling and flooring installations, space planning and commercial partitioning systems.  With over 25 years of experience, you'll be in good hands when you partner with Cubex. 
From a desire for additional meeting rooms or agile workspaces within an open plan office, to the complete transformation of one large industrial unit into smaller functional operational areas, here at Cubex Contracts we provide a wide range of commercial partitioning systems to suit all requirements and budgets. We specialise in:
Glazed glass partitioning – designed to a high specification with style in mind (and that includes a toughened glass partition too).
Composite partitioning – great for offices seeking versatility and flexibility as this office partition system is fully re-locatable.
Sliding partitioning – a cost-effective solution for maximising office space that also looks good (this can be incorporated within a glazed partition too).
Stud (and jumbo stud) partitioning – divide a large office or industrial space into smaller workspaces with a finished plasterboard look (a great solution for sound attenuation).
Steel partitioning – reliable, durable and adaptable, steel partitioning can help re-design existing spaces within offices, warehouses and factories alike.
When it comes to maximising the use of commercial space with partitioning, the most important factor is to determine your requirements – for some, it's all about the ''wow factor'' and creating a visual impact that catches the eye of your colleagues and clients, whereas for others the commercial partition is there for privacy and sound reduction purposes only.  Commercial partitioning is available in a variety of types and styles, and can be tailored to meet different requirements and budgets too.
Incorporating partitioning into your commercial workspace can have numerous space-creating benefits including added privacy, less noise and better wellbeing as distractions are mitigated in the workplace.  So if you want to learn how a new partition system could work for your office, get in touch with Cubex today… you could be hosting a meeting within a frosted glass room before you know it!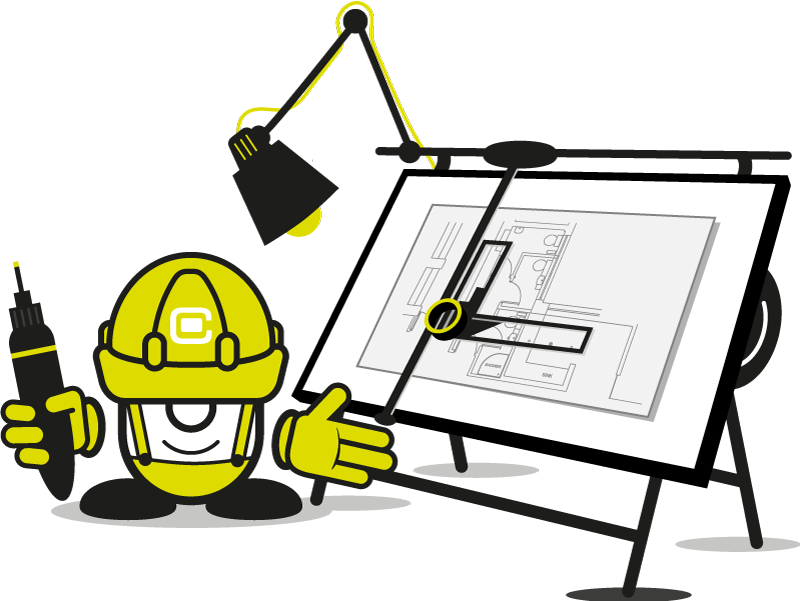 Glass Partition Walls for Offices
Open plan office spaces have proven very popular for businesses in recent years as they remove barriers and improve aesthetics whilst enabling flexible ways of working which, in turn, increases communication among the workforce.  But the team here at Cubex Contracts have seen all too often how groups working within the same open space can sometimes struggle to focus as they battle through the many distractions that an open area can bring. That's why we recommend giving your traditional office a modern twist with glass room dividers!  They are a great way to implement privacy without the loss of your open space feel, and we can't deny that they do look fantastic – how great would an interiors glass partition look in your office?
Plus, did you know that manifestations* can be used to create frosted sections on the glass divider to incorporate company designs or logos into the glass office partitions, adding a degree of privacy whilst echoing corporate branding? Pretty great, right?
For some, a frosted glass partition is the best choice of commercial partition designs for modern offices, and internal glass partitions are being more commonly used as office room dividers as more and more corporate businesses opt to incorporate additional glass features into their workspaces for a modern touch.
With natural light and low energy costs, glass partition walls are designed to high specifications with style in mind, and they enable employees to work within an open-concept environment with privacy and noise reduction to maintain productivity.
*Manifestations are a treatment that can be applied to commercial glass partitions (and any other large expanses of clear glass) in order to make the glass visible, preventing injury through collisions. It's also a great way to introduce more decoration.
Office Partition Walls
Whether you are looking for an aluminium framed office partition system with encapsulated blinds, or perhaps you really want to maximise your industrial unit or retail space by dividing it into two areas or more, Cubex can help as we design and install a variety of modern office partition systems to accommodate your commercial space needs. 
Commercial composite partitioning: created around a 50mm aluminium section with interlocking honeycomb panels, composite partitioning is one of our most popular portable office partitions as it's very versatile and fully re-locatable, and it comes with an entry level price tag!  You can have anything from a solid panel to a fully glazed office divider partition with encapsulated blinds. 
Commercial sliding partitioning: a cost-effective solution for maximising space whilst ensuring your workspace looks good too, and a firm Cubex favourite, are sliding glass partitions.  Sliding commercial partitions operate on a track instead of swinging open like a hinged door and can also be incorporated into a frosted glass partition wall. 
Commercial stud partitioning: Divide a large office into smaller workspaces with stud partitioning.  Generally speaking, stud partitioning is a galvanized steel stud fame with plasterboard either side with rockwool infill for sound attenuation… the perfect soundproof office partitions!  This is then taped and jointed before being decorated to resemble a standard plasterboard wall. 
Commercial steel partitioning: The partition modules arrive ready for installation which can be completed in a short space of time before they are coated with a high-quality powder to prevent seasonal wear and tear (great if time is against you to get your workforce going again!)
Steel partitioning requires minimal maintenance and can be dismantled and re-erected if required, but the downside is that it is not alterable onsite.  It does, however, have a noise-cancelling capacity which in turn cuts back on any additional spend on soundproofing.
Whatever your workspace needs, when it comes to sturdy, practical and eye-catching office partition systems, Cubex can help to find the right solution tailored to your precise requirements and budget.  Whether you want to create a visual impact with a frosted glass partition or implement additional privacy and sound reduction with office dividers and desk partitions, our commercial partitioning experts are here to help from the design stage right through to installation, providing a thorough end-to-end service.