Commercial Space Planning Leicester
Utilise every nook and cranny to better define your operational workspace in Leicester.
Creating Functional Spaces for The Whole Team
Commercial space planning Leicester is the process of organising furniture and functions to collaboratively and effectively use space efficiently. Without effective interior design and space planning considerations, your Leicestershire office or industrial unit could lack a cohesive sense of form and function that makes a working area not only attractive, but practical too. 
Reducing vacant space, improving staff productivity and collaboration, saving operational costs, soundproofing, storage, security and access are just a few benefits to taking a strategic approach to space management Leicester.
Commercial space planning Leicestershire is a fundamental element of the interior design process within your Leicester fit out and refurbishment project for your office, retail store or industrial warehouse – and it all starts with an in-depth analysis of how the space is to be used by the whole team. 
Once the purpose of the space has been established, our designers will draw up a plan using comprehensive CAD drawings and 3D design rendering walk-through videos that defines each area, incorporating the activities that will take place there.  Cubex Contracts will continue to work with you, our Leicestershire client, to execute your workplace refurb from start to finish.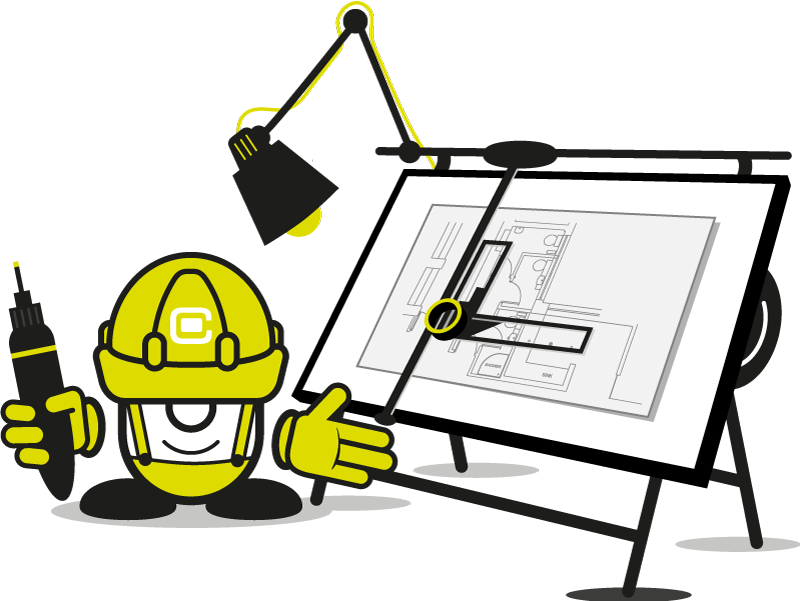 Commercial Space Planning Leicester
Do you need more space?  Perhaps you're looking to reduce the amount of desk space?  If your staff are working from home then it could mean you need more of a hybrid space.  Or you might want some collaborative spaces where you can still socially distance?  When it comes to space planning within your Leicestershire commercial workplace refurbishment, there are 6 key considerations to be made:
– What is the purpose of the space?
– What should the layout look like?
– What atmosphere do you want to encourage?
– What technology can be implemented to support day-to-day operations?
– Are you accommodating potential growth?
– Is there enough storage?
Commercial Space Planning Leicester: Does it matter?
Purpose: Good space planning considers possible uses of space and ensures that all areas are used efficiently. 
Layout: Space planning is an integral part of interior design – it ensures that your space will be beyond beautiful and it will encourage function among your team.
Atmosphere: You don't want to be overwhelmed with emptiness or feel suffocated with too many furnishings, do you? 
Technology: Never has this been more important in a post-pandemic world where hybrid working is the 'new norm.'  Incorporating technology into your workspace that facilitates the collaboration of in-office and home-working staff (with ease!) is critical.
Growth: Leicester commercial space management and planning has an essential role to play in the cultivation of a happy workforce; productive employees leads to better work output which, in turn, allows your business leadership to strategise new avenues for growth.
Storage: Keep messy cables out of sight (nobody wants spaghetti junction in their office!) and confidential records filed away with sleek storage solutions that not only blend with the design of your Leicestershire workplace, but encourages an organised workforce too.
Commercial Space Management Leicester
Spaces are more than just four walls and a ceiling.  And our space management Leicester projects involve auditing, tracking and managing your company's physical space – think floor planning, meeting room design and desk arrangements… While this may sound simple in concept, it can actually be more complex in practice. 
The Benefits of Commercial Space Planning Leicestershire
Centralise spaces
Strengthen a sense of place
Modernised workspaces
Improved staff productivity
Better communication
Improved compliance
Eliminate wasted space
Streamline foot traffic
Encourage collaboration between colleagues/departments
Operational cost savings
Utilise storage solutions without encroaching on workspace
Office Furniture Leicester
We provide local business owners with various fit out services, and Leicestershire office furniture is no exception.  In fact, our office furniture Leicester selection has something on offer for every style and budget.  Just click here to download our brochure and browse our range of contemporary office solutions today.
 
The price of an office or industrial mezzanine installation is a one-time cost. Our guide price for a mezzanine floor in a 100M² office (with stairs – remember to consider access requirements) would be around £200.00 per square metre. But if your office space is much bigger or if you're looking for an industrial mezzanine installation with handrails for example, then there will be some price variation.
Why not try our Project Estimator to better determine the cost of your bespoke project?  Or better yet, get in touch to arrange a site visit and we'll provide you with a precise quote that will tick all of your space needs boxes.
It's also worth noting that many companies prefer to spread the cost of their mezzanine rather than take a hit on the upfront capital cost. That's why we work with a specialist leasing company to give our customers the flexibility of options. If you think you might be interested in a lease option, let us know and we can liaise with our chosen lease company at quotation stage.
Commercial space planning Leicester is an important part of building design and is used to determine how a space (or spaces) should be laid out and used.
Understanding your precise needs is key to our Leicestershire space planning services as we look to understand every motivation that drives each decision you make from privacy and security to space and collaboration.  Whatever your need, Cubex Contracts can deliver the solution.