Commercial Flooring Solutions Cambridge
Transform your workspace from top to bottom with Cubex Contracts.

Commercial Flooring Solutions Cambridge
The commercial flooring in your Cambridge office, retail store or industrial warehouse has the power to transform the overall look and feel of a space; from an oak-effect vinyl to a stunning-coloured carpet tile, each style offers its own practicalities and benefits.
The modern workplace is more than just a space to work from – it's the environment which forms the basis of how your business operates… it's not just about aesthetics anymore, you know?  Soundproofing, use of space, building regulations, storage, security and access are just a few factors Cambridgeshire business owners need to consider when re-designing their workspace, be it a small-scale office fit out or complete warehouse refurbishment.
With our Cambridgeshire refurb commercial services, we first look to understand how a space will be used and the durability required before advising local business owners on the most suitable floor covering for them – and that includes "hidden floors" for telephone and computer cabling too.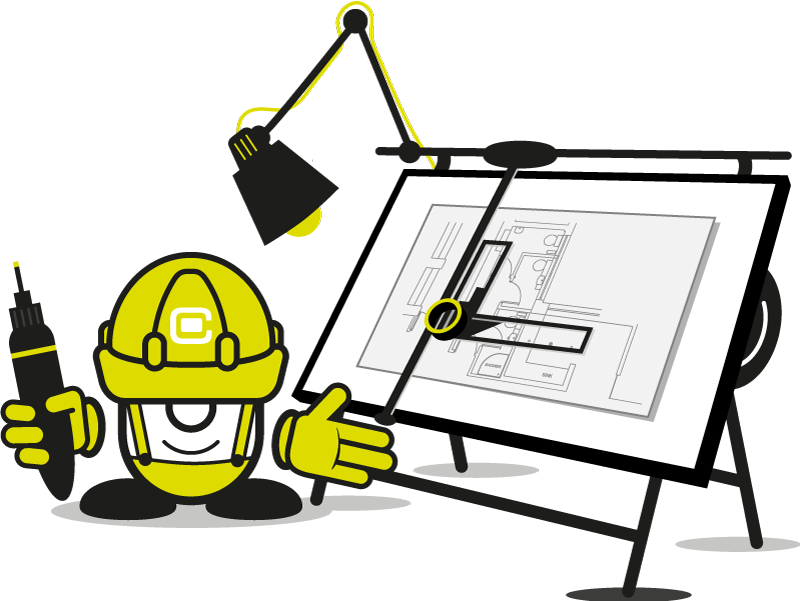 Commercial Flooring Cambridge
The corporate environment is forever changing and as part of the digitally connected world we now find ourselves in, it can be difficult to keep up and make use of our existing space in a way that benefits the efficiency of day-to-day business operations.
You might find that you're in need of more space several times throughout the year with a continuously growing team or a demand for a restructure to accommodate the latest products and machinery; if you take a look around your workspace there might be more potential there than what you first thought – what was once considered a ''small room'' can soon ooze big potential with space planning and interior design considerations, and that includes the flooring.
When it comes to Cambridgeshire commercial flooring, wood, vinyl, laminate, carpet and tile are all practical flooring options for a business premises, but their suitability will differ depending on your specific needs, design and style preferences. 
Commercial Floor Types Cambridge
The flooring protects the core of your workplace.  A damaged floor can result in broken machinery and safety concerns which can lead to accidents and injuries to your staff.  That is why it is so, so important to invest in a floor type that can resist damage as much as possible, whether that's in the form of a crack or a dent.  It's not just about what looks good.
Commercial Space Management and Interior Design Solutions Cambridge
A workplace that is chaotic, loud, unorganised and dark is most definitely not conducive to high levels of productivity, wouldn't you agree?  Today, many organisations have recognised the various elements that make up an excellent working environment and have aimed towards high levels of collaborative, agile and bright spaces through commercial space planning and interior design considerations Cambridgeshire.  And commercial flooring is one of those all-important elements to consider!
Commercial Flooring Solutions Cambridge
Whether you're looking for a low maintenance flooring solution or something a little more heavy duty, Cubex Contracts will find the right commercial flooring option Cambridge for your business. 
Here's some Cambridgeshire commercial floor types we can install in your premises:
Carpet tiles Cambridge – easy to install (and replace!)
Quarry tiles Cambridge – industry standard for commercial kitchens.
Luxury vinyl tiles Cambridge (LVT) – achieve any look for busy communal areas.
Epoxy flooring systems Cambridge – industrial-strength and versatile.
Rubber flooring Cambridge – safe and durable (perfect for hospitals and gyms).
Office Furniture Cambridgeshire
We provide Cambridgeshire business owners with various fit out services and office furniture is no exception.  In fact, our Cambridge office furniture selection has something on offer for every style and budget.  Just click here to download our brochure and browse our range of contemporary office solutions today. 
The price of an office or industrial mezzanine installation is a one-time cost. Our guide price for a mezzanine floor in a 100M² office (with stairs – remember to consider access requirements) would be around £200.00 per square metre. But if your office space is much bigger or if you're looking for an industrial mezzanine installation with handrails for example, then there will be some price variation.
Why not try our Project Estimator to better determine the cost of your bespoke project?  Or better yet, get in touch to arrange a site visit and we'll provide you with a precise quote that will tick all of your space needs boxes.
It's also worth noting that many companies prefer to spread the cost of their mezzanine rather than take a hit on the upfront capital cost. That's why we work with a specialist leasing company to give our customers the flexibility of options. If you think you might be interested in a lease option, let us know and we can liaise with our chosen lease company at quotation stage.
First impressions count.  And last.  So make sure your Cambridge workspace oozes style, professionalism and function.  
Whether your team is based in an office or industrial warehouse (or both), a negative working environment may lead to poor retention, therefore investing in your workspace and optimising it to its full potential from top to bottom can make a huge difference to your team and, ultimately, provide a better return of investment for your business too.