Commercial Fit Out and Refurbishment Services Cambridge
Contemporary office solutions to reflect your company culture
Cambridgeshire Commercial Services: Office Design, Space Planning, Fit-Out & Refurbishments
Understanding your precise needs is key to our Cambridgeshire office fit out and refurbishment services as we look to understand every motivation that drives each decision you make.  From privacy and security to space and collaboration (and everything in between), we leave no stone unturned! 
We believe that the design of your office reflects the identity of your business; Cubex seeks to support that identity, providing our clients with comprehensive CAD drawings to assist them in planning for a functional and aesthetically pleasing workspace Cambridge.
Our office design team aim to ensure your office is an inspirational environment for your staff, a safe place to work and is both professional and harmonious.
Here's an overview of our Cambridgeshire commercial refurbishment services: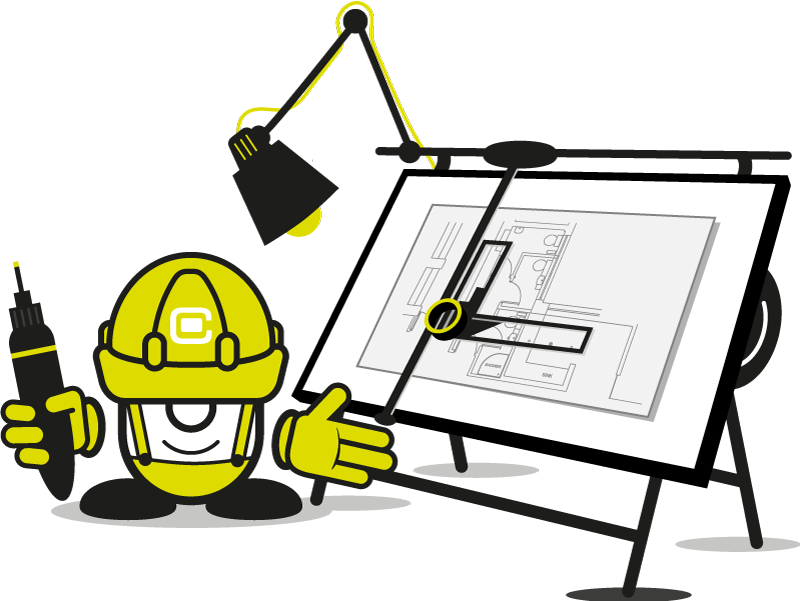 Commercial Space Planning Cambridge: what is it?
Space planning is the process of organising furniture and functions to collaboratively and effectively use space efficiently. Without effective interior design and space planning considerations, your Cambridge commercial office or industrial unit could lack a cohesive sense of form and function that makes a working area not only attractive, but practical too. 
Here at Cubex Contracts, we believe that the modern workplace is more than just a space to work from – it is the environment which forms the basis of how your business operates (it's not just about aesthetics anymore, you know?).
– Commercial soundproofing Cambridge
– Use of commercial space Cambridge
– Building Regulations Cambridge
– Storage solutions Cambridge
– Security systems Cambridge
– Commercial building access Cambridge
These are just a few factors Cambridgeshire business owners need to consider when re-designing their workspace, be it a small-scale office fit out or a complete warehouse refurbishment.
Commercial Partitioning Systems Cambridge
As part of your Cambridgeshire commercial fit out and refurbishment project, Cubex Contracts can install a variety of partitioning systems in an array of working environments.  We specialise in:
Sliding partitioning Cambridge
Glazed partitioning Cambridge
Stud partitioning Cambridge
Jumbo stud partitioning Cambridge
Composite partitioning Cambridge
When it comes to maximising the use of commercial space with partitioning, the most important factor is to determine your requirements – for some, it's all about visual impact whereas for others the partition is there for privacy and sound reduction.  
Incorporating partitioning into your commercial space planning project Cambridge can have numerous benefits including added privacy, less noise and better wellbeing as distractions are mitigated (what was once a large open office has now been divided into smaller, practical working areas the whole team can benefit from)… And we're not talking about every staff member having their own 'office cubicle' like we used to see in the 70s – those days are well and truly behind us!
There are also multiple options for the type of partitioning Cambridgeshire used to re-direct foot traffic and create a sleek workspace that boasts flexibility. You can get sliding, glazed, stud or composite… partitions Cambridge really do come in many styles and forms, but can still be tailored to meet your requirements and budget… what's not to love?
Commercial Flooring Solutions Cambridge
The flooring in your commercial office, retail store or industrial warehouse has the power to transform the overall look and feel of a space.  From an oak-effect vinyl to a stunning-coloured carpet tile, each style offers its own practicalities and benefits.
At Cubex Contracts we first look to understand how the space will be used and the durability required before advising local business owners on the most suitable commercial floor covering Cambridge (and that includes "hidden floors" for telephone and computer cabling too).
The flooring we choose for our business protects the core of our workplace – an easily damaged floor can result in broken machinery and safety concerns which can lead to accidents and injuries to your staff… a big no-no!  That is why it is so, so important to invest in a floor type that can resist damage as much as possible, whether that's in the form of a crack or a dent – it's not just about what looks good. 
Commercial Ceiling Solutions Cambridge
We provide both commercial suspended and MF plasterboard ceiling installations Cambridge.
Commercial suspended ceilings Cambridge are a cost-effective way of giving your premises a long-lasting and professional appearance, and they can be built to compliment any lighting system whilst hiding cables and pipework, enhancing acoustics and providing thermal insulation too.
Easy access to structural components
Improved soundproofing
Energy efficient
Enhanced interiors
Customisable
Where a smother, more contemporary finish is required, commercial MF plasterboard ceilings Cambridge are favoured by our clients. MF plasterboard ceilings Cambridgeshire work particularly well with spot lighting within reception areas and retail stores.
Aesthetically pleasing
Cost effective
Enhanced appearance (hiding electrical wires/pipework etc)
Adaptable
Provides a seamless finish
Office Furniture Cambridge
We provide local business owners with various fit out and refurbishment services, and we cannot forget about office furniture – the finishing touch to any workplace refurbishment!  In fact, our Cambridge office furniture selection has something on offer for every style and budget.  Just click here to download our brochure and browse our range of contemporary office solutions today. 
The price of an office or industrial mezzanine installation is a one-time cost. Our guide price for a mezzanine floor in a 100M² office (with stairs – remember to consider access requirements) would be around £200.00 per square metre. But if your office space is much bigger or if you're looking for an industrial mezzanine installation with handrails for example, then there will be some price variation.
Why not try our Project Estimator to better determine the cost of your bespoke project?  Or better yet, get in touch to arrange a site visit and we'll provide you with a precise quote that will tick all of your space needs boxes.
It's also worth noting that many companies prefer to spread the cost of their mezzanine rather than take a hit on the upfront capital cost. That's why we work with a specialist leasing company to give our customers the flexibility of options. If you think you might be interested in a lease option, let us know and we can liaise with our chosen lease company at quotation stage.
Commercial space planning Cambridge is a fundamental element of the interior design process within any businesses fit out and refurbishment project Cambridgeshire, and it all starts with an in-depth analysis of how the space is to be used by the whole team. 
Reducing vacant space, improving staff productivity and collaboration, saving operational costs, soundproofing, storage, security and access are just a few benefits to taking a strategic approach to commercial space management Cambridge.
As with all Cubex Contract solutions, we manage the fire requirements and Building Regulation issues on our clients' behalf, making sure their Cambridgeshire work project is compliant as well as functional (that's got to be a weight off your mind, surely?).
If your workspace needs are changing and you'd like to discuss how our Cambridgeshire commercial fit out and refurbishment services could work for you and your business, don't delay and get in touch today!