Industrial Mezzanine Floors Cambridge
Looking to increase your Cambridgeshire operational space?  Look no further!
Industrial Mezzanine Floor Installations Cambridge
Getting your hands on the right Cambridge warehouse space for your business is not easy; there are a lot of factors that come into consideration when finding a site that suits your operations and industry, and the most important thing to consider is whether your chosen location will work for your particular business (this includes looking at the space to determine whether it has all of the available areas you need).
Storage facilities Cambridge will have significantly different needs to a commercial site which needs to incorporate storage, production and office space all within one premises. 
Location is also an important factor.  And if the warehouse is to be used as a logistics facility, strong transport links are a necessity.
So it is no surprise that when businesses start to reach capacity on their existing Cambridgeshire industrial premises, they feel a certain sense of dread.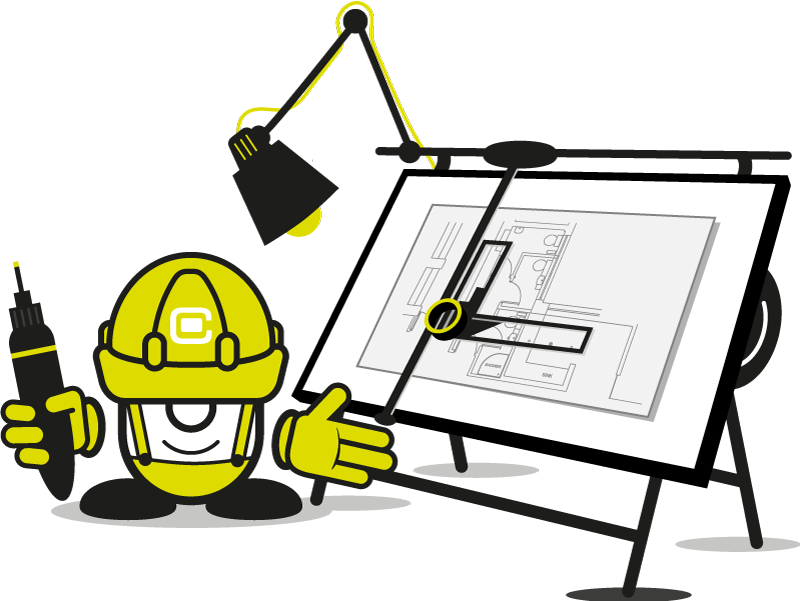 Industrial Mezzanine Floor Specialists Cambridge
It's no secret that industrial space is expensive, but by installing a single or multi-tier mezzanine you can significantly increase your storage or production space within your busy industrial unit Cambridge, without the fuss or hefty cost of moving premises.
With high ceilings, industrial units and warehouses are ideal spaces to install a mezzanine floor. Originating from the Italian word "Mezzano," which means 'middle', mezzanine refers to an intermediate floor primarily designed and constructed to increase space.
Mezzanine floors are quick to install, cost effective to build and also do not require any planning permission. Depending on what the mezzanine is to store, there are considerations in terms of building regulations, health and safety and fire safety, but these are small issues compared to an entirely new property acquisition for example. 
Industrial Mezzanines Cambridge: Partner with Cubex Contracts 
From survey through to design, planning and building regulations to full installation, project management and handover, Cubex manage the entire process. 
Our industrial mezzanine floor designers Cambridge carry out a site survey before submitting a proposal incorporating the essential features and all elements of Building Regulations including fire protection, disabled access and means of escape.  We'll also include a disruption audit as part of all of our proposals to ensure your business experiences minimum downtime.
All industrial mezzanine structures Cambridge are manufactured off-site, cutting down build time and therefore overall disruption onsite.  You can expect a typical project to be completed within 5 – 6 weeks of order.
If your industrial warehouse or distribution centre needs are changing, perhaps a mezzanine floor installation Cambridge could be your ideal solution?  Get in touch with Cubex Contracts today and our creative design team can find the answer to your workplace woes. 
Considerations when Installing an Industrial Mezzanine Cambridge
Before installing a mezzanine floor Cambridgeshire, you will need to consider a few things. A good mezzanine floor contractor Cambridge will be able to talk you through these questions before offering their input on the best solution for you and your business.
What do you want to use the extra space for?
– Mezzanine floor installers Cambridge will need to know this information so that they can plan the space accordingly. This will determine what is included in the project plan and quote in terms of partitioning, staircases, ceilings, electrical access and pallet gates etc.
How much extra space do you need?
– If you are going to require significantly more space than a mezzanine can provide, then it may not be the right solution for you. However, good mezzanine floor contractors Cambridge will offer space planning services. Often, a reconfiguration of the existing space with the addition of a mezzanine floor will create significantly more space than you first think.
Is your need for additional space temporary?
– If the additional space is not going to be used long term, there may be a quicker and cheaper option than increasing the space within your warehouse. Again, a space plan might help to plan the use of existing space better. However, mezzanine floors are not technically permanent structures either and, while it is unusual to remove them once installed, it can be done.
The price of an office or industrial mezzanine installation is a one-time cost. Our guide price for a mezzanine floor in a 100M² office (with stairs – remember to consider access requirements) would be around £200.00 per square metre. But if your office space is much bigger or if you're looking for an industrial mezzanine installation with handrails for example, then there will be some price variation.
Why not try our Project Estimator to better determine the cost of your bespoke project?  Or better yet, get in touch to arrange a site visit and we'll provide you with a precise quote that will tick all of your space needs boxes.
It's also worth noting that many companies prefer to spread the cost of their mezzanine rather than take a hit on the upfront capital cost. That's why we work with a specialist leasing company to give our customers the flexibility of options. If you think you might be interested in a lease option, let us know and we can liaise with our chosen lease company at quotation stage.
With clearly defined and designated areas for storage, production, distribution, additional meeting rooms and customer-facing zones, your Cambridgeshire industrial workforce can fulfil day-to-day duties without encroaching on one another's space with an industrial mezzanine floor installation Cambridge – and you might even find that with another floor you're able to increase employee headcount to further support your business' growing return on investment (ROI) too.
If your commercial needs are changing and you're looking for ways to create more space within your industrial workspace Cambridge, get in touch with Cubex Contracts today and our creative design team will find the solution for you.