Commercial Fit Out and Refurbishment Services Rugby
Is your office design fully utilising your office's potential? .
Rugby Fit Out and Refurbishment…. It's what we do!
The Cubex Contracts team has a wealth of experience delivering commercial fit out and refurbishment works within fully functioning office, retail an industrial environments in and around Rugby.  We appreciate the impact that a refurb can have on both business productivity and staff morale which is why we start all of our fit out and refurbishment projects with a disruption audit.  We work with Rugby business owners to minimise the impact of a refurbishment on the business to ultimately reduce the risk of loss of revenue.
Cubex do everything from ceilings and partitioning to flooring and furniture, providing an end-to-end solution. If your workspace requirements are changing and you'd like to discuss how our fit out and refurbishment Rugby services could benefit your business, click here get in touch and our experts will find the right solution for you and your business.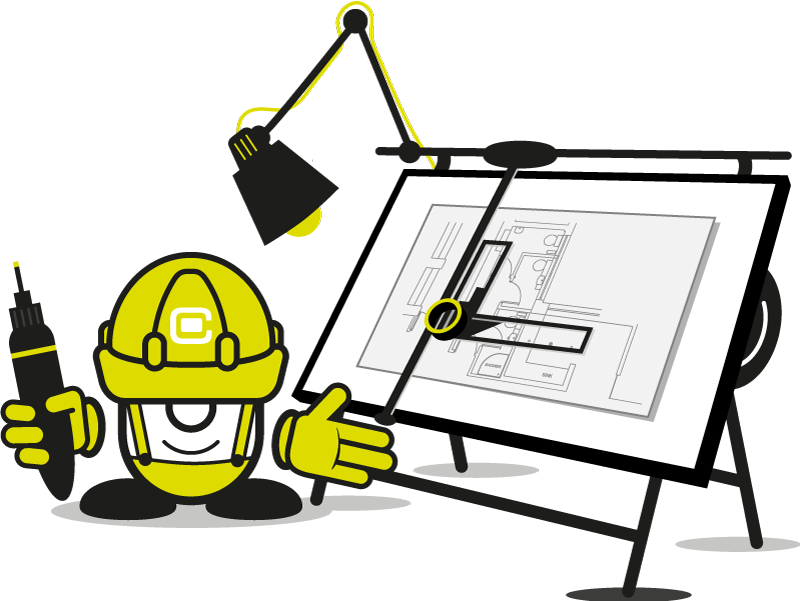 Rugby Commercial Space Planning
Space planning is the process of organising furniture and functions to collaboratively and effectively use space efficiently. Without effective interior design and space planning considerations, your Rugby office or industrial unit could lack a cohesive sense of form and function that makes a working area not only attractive, but practical too. 
Whether you need more space, less space or you're looking to change the use of an existing space, Cubex Contracts can deliver the solution.  Understanding your precise needs is key to our Rugby office fit out and refurbishment services as we look to understand every motivation that drives each decision you make from privacy and security to space and collaboration.  Here's a quick summery of what Cubex Contracts can do for your Rugby commercial workspace:
– Office and warehouse partitioning Rugby
– Suspended and plasterboard ceilings Rugby
– Office flooring Rugby
– Office furniture Rugby
– Office and industrial mezzanine floor installations Rugby
– Dilapidation repairs Rugby
Rugby Commercial Partitioning
Before you think about moving premises, why not re-design and re-configure your existing Rugby workspace?  We'll guide you through the entire process from brief and surveying to the presentation of your final design and moodboard – even if you have a smaller project!  Here at Cubex Contracts we collaborate with Rugby businesses – even those with a limited budget – and provide a professional service and quality finished look to their new office. 
As part of your commercial fit out and refurbishment project, Cubex can install a variety of partitioning systems in an array of working environments.  We specialise in:
Sliding partitioning Rugby
Glazed partitioning Rugby
Stud partitioning Rugby
Jumbo stud partitioning Rugby
Composite partitioning Rugby
When it comes to maximising the use of commercial space with partitioning, the most important factor is to determine your requirements; for some, it's all about visual impact whereas for others the partition is there for privacy and sound reduction purposes.  Rugby commercial partitioning comes in many different types and styles, and can be tailored to meet various requirements and budgets.
Incorporating partitioning into your commercial refurbishment Rugby can have numerous benefits including added privacy, less noise and better wellbeing as distractions are mitigated.  Within the modern workplace, you can introduce various partitioning systems that work for you to create the right spaces that your team actually need. These may include set workspaces without invasion of space from one desk to another, somewhere for team huddles, a place to take private conference calls, communal areas to grab a bite to eat away from the hustle and bustle of the office… the list goes on and on!
Commercial Flooring Rugby
When it comes to commercial flooring solutions, we first look to understand how the workspace will be used and the durability required before advising Rugby business owners on the most suitable floor covering for their business.
The flooring in your commercial office, retail store or industrial warehouse has the power to transform the overall look and feel of a space – and each style offers its own practicalities and benefits – so it's important to consider all variables from material and style to colours and cost.
But it's not just about aesthetics; the flooring protects the core of your workplace – a damaged floor can result in broken machinery and safety concerns which can lead to accidents and injuries to your staff.  That is why it is so, so important to invest in a floor type that can resist damage as much as possible.