Commercial Ceilings Rugby
Transform your workspace from top to bottom with Cubex!
Commercial Ceiling Solutions Rugby
Commercial ceilings help to create an enclosure and separation between spaces, controlling the diffusion of light and sound around a room.  Choosing your style of ceiling as part of your space planning and workplace refurbishment project is more important than you might think, not just because it protects and conceals any electrical and plumbing systems above, but it can be fire resistant rated too.
From an aesthetics perspective, a high ceiling can make a room feel more spacious, while low ceilings can make an office feel far more snug.
Here are some benefits to taking a strategic approach to your commercial space management:
Reduce vacant space
Improve staff productivity and collaboration
Save operational costs
Soundproofing
Storage
Security
Access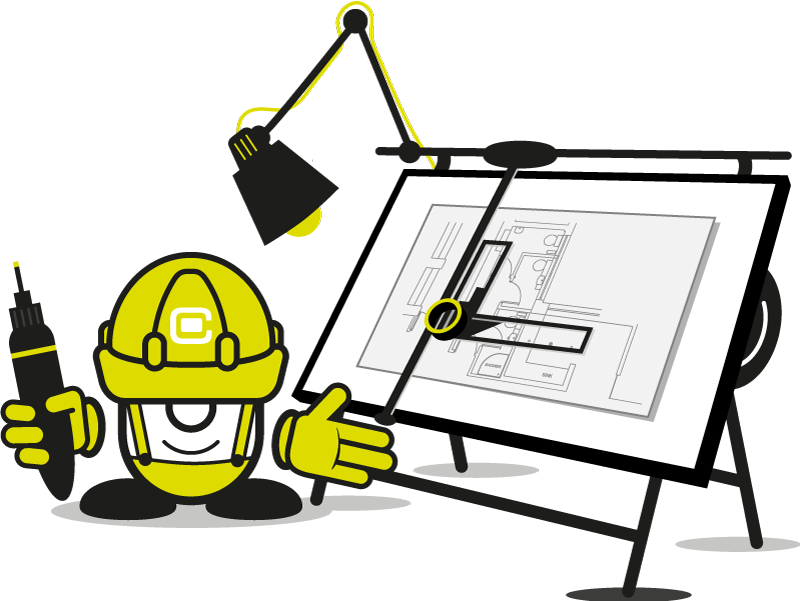 The price of an office or industrial mezzanine installation is a one-time cost. Our guide price for a mezzanine floor in a 100M² office (with stairs – remember to consider access requirements) would be around £200.00 per square metre. But if your office space is much bigger or if you're looking for an industrial mezzanine installation with handrails for example, then there will be some price variation.
Why not try our Project Estimator to better determine the cost of your bespoke project?  Or better yet, get in touch to arrange a site visit and we'll provide you with a precise quote that will tick all of your space needs boxes.
It's also worth noting that many companies prefer to spread the cost of their mezzanine rather than take a hit on the upfront capital cost. That's why we work with a specialist leasing company to give our customers the flexibility of options. If you think you might be interested in a lease option, let us know and we can liaise with our chosen lease company at quotation stage. 
Commercial Suspended Ceilings Rugby
Suspended commercial ceilings are a cost-effective way of giving your premises a clean and smooth finish to the internal ceiling of a room whilst hiding those messy cables and pipework.  Plus, Rugby suspended commercial ceilings also enhance acoustics and provide thermal insulation too.  Pretty great, right?
The tiles used for your commercial suspended ceiling Rugby may be manufactured from materials such as mineral fibre, metal, plasterboard and laminates, and are often perforated to provide specific levels of acoustic absorption that can be used to control the reverberation time in the space below.
What's more, suspended ceilings Rugby are very popular in commercial properties as they provide a useful space for concealing unsightly wires and installations that otherwise would alter the interior appearance of the building.
Commercial MF Plasterboard Ceilings Rugby
On the other hand, commercial MF (metal frame) plasterboard ceilings Rugby offer a high level of design flexibility whilst giving a smoother, more contemporary finish to your office.
Commercial MF plasterboard ceilings Rugby work really well with spot lighting, particularly within reception areas.
MF plasterboard commercial ceilings Rugby are made up of concealed grid works with plasterboards and acoustic ceiling boards that work together to create flat and curved ceilings with a seamless, rigid appearance. 
MF plasterboard ceilings Rugby are popular because they are affordable and versatile, and combine the durability of metal with the flexibility of plasterboard.
Commercial Space Planning Rugby
We've got a question for you… Are you using all of your commercial space to its full potential?  No?  Don't worry, we can help! 
Changing business needs make it challenging to control space and utilise it effectively, but the good news for clients of Cubex Contracts is that we have over 25 years' experience creating additional space within existing workspaces by installing mezzanine floors, partitioning, flooring, ceilings and just about everything else that comes under the umbrella of a commercial refurb.  
Psst! Did you know that office and industrial mezzanines Rugby could virtually double your floorspace, adding value to your workplace without incurring the costs of moving premises?  How great is that?!  An office mezzanine floor design will include appropriate methods to access the floor, linking to your existing infrastructure and can include partitions, suspended ceilings, floor coverings, heating, lighting and mechanical systems – even office furniture.  What's more, mezzanines also reduce current rent per square metre… a win-win when it comes to saving your hard-earned cash!
Commercial Ceilings Rugby: The perks 
Suspended Ceilings Rugby:
Easy access to structural components
Improved soundproofing
Energy efficient
Enhanced interiors
Customisable
Metal Frame (MF) Ceilings Rugby:
Aesthetically pleasing
Cost effective
Enhanced appearance (hiding electrical wires/pipework etc)
Adaptable
Provides a seamless finish
Office Furniture Rugby
We provide Rugby business owners with various fit out services, and office furniture is no exception.  In fact, our office furniture Rugby selection has something on offer for every style and budget.  Just click here to download our brochure and browse our range of contemporary office solutions today.
 
Commercial space planning Rugby is an important part of building design and is used to determine how a space (or spaces) should be laid out and used.
Without effective interior design and space planning considerations, your Rugby office or industrial unit could lack a cohesive sense of form and function that makes a working area not only attractive, but practical too.
Understanding your precise needs is key to our Rugby commercial space planning services as we look to understand every motivation that drives each decision you make from privacy and security to space and collaboration.  Whatever your need, Cubex Contracts can deliver the solution.